Commish's Corner:
<8/20/2018>
It's Baaaack!
Let's start by congratulating SleehRat for a hard fought, and early clinching championship! ...and welcome back all Pixters to compete for the 2017 Hardware!
Week 1 schedule is in! PIX are open!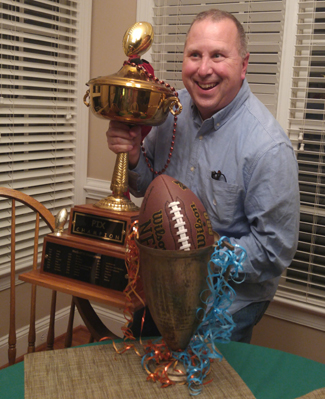 The 2016-2017 Champ with Hardware
2017-2018 Final Standings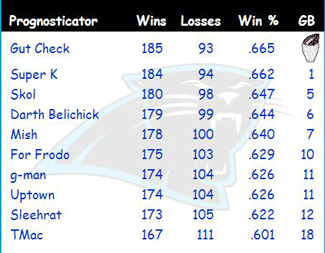 Check out the New PIX FAQ!!!
The beginning of a collection of tips, tricks, and techniques to most efficiently navigate and mine the WeGotPIX site.
For all of your local Backpacking information be sure to check out PIXcursions.com
... All PIXcursion galleries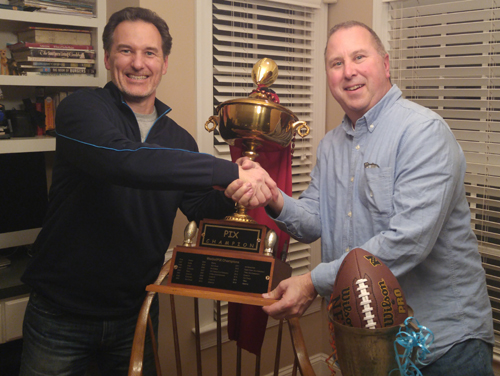 WeGotPIX New Champ - Passing of Hardware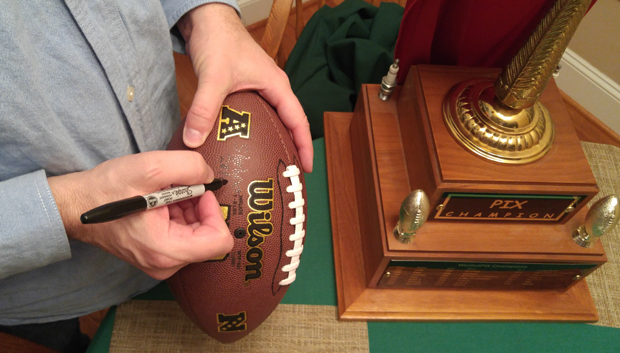 The Champ Ball Signing!