Commish's Corner:
<9/2/2021>
Super Bowl LVI and the 2021 Season is here!
Congratulations to GutCheck for #5 and again hitting the 193 mark (although a lower winning percentage from more games)!
Thanks again to all for yet another PIX Championship Season!
The SB LV Champ
2020-2021 Final Standings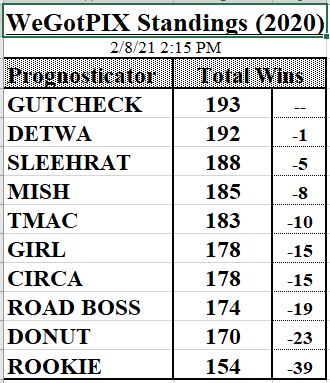 Check out the New PIX FAQ!!!
The beginning of a collection of tips, tricks, and techniques to most efficiently navigate and mine the WeGotPIX site.
For all of your local Backpacking information be sure to check out PIXcursions.com
... All PIXcursion galleries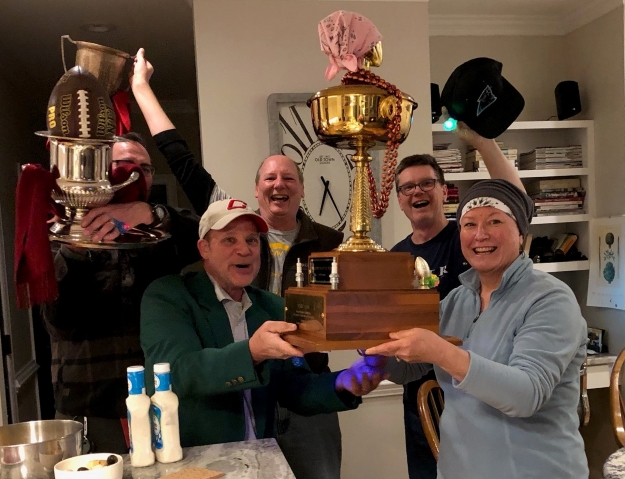 The Champ Group



The Champ